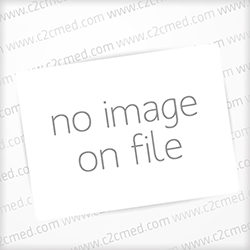 Datex Ohmeda Excel 110
Datex Ohmeda Excel 110 for monitoring and ventilation patients.
Product Description
The Excel 110 has a compact Frame; Fits Space-Constrained Areas.
Integrated Oxygen, Volume, Airway Pressure Monitoring.
Enclosed, Non-interchangeable Pneumatic Circuitry.
Differentiated Pipeline, Cylinder Gauges.
Master On / Off Switch; Activates Electronics and Pneumatics.
Link-25 Hypoxic Mixture Guard System.
Pin-Indexed, Gas-Specific Dual O2 and N2O Flowmeters.
Selectatec Vaporizer Manifold for two Tech 5 Vaporizers.
Guarded O2 Flush Button.
Oxygen Power Outlet.
Fixed shelving with added Monitoring space.
Two-drawer Storage Cabinet.
Single-action Brake / Footrest.
Full-height Dovetail Accessory Mounting System.
Large, Easy-running Casters.
Specifications:
H x W x D – 137 x 66 x 66 cm/ 54 x 26 x 26 in
Weight – 122 kg / 270 lbs
Height – 168 cm / 66 inn
Width of Frame – 50.7 cm / 20 in
Middle Shelf Maximum Load – 11 kg / 24 lbs
Middle Shelf – 42 x 31.7 cm / 16.6 x 12.5 in